'All that she ever wanted was a liberating life. When she got one, she flew like no one else.'
Standing against all the odds and fighting for her stand is something that every woman has always done. Be it in her family, her school, her college, public place or anywhere, we had to strive to get our own stands. From working hard on themselves to making a mark in the whole world, these women are an inspiration to every little girl out there who dreams to be a star and also to the woman who is working each day to make her life better.
On this women's day, let us see how they stood out in their field and how addictively they have inspired u
1. Priyanka Chopra
I had to begin with her. She is the epitome of #BossBabe in the whole world. Don't you feel the power when you listen to her speeches or interview? A woman so sexy, that at the age of 35 she is shaking the world with her talent and good looks. How can I not flaunt that me and her share the same birthplace?
2. Pernia Qureshi
You don't have to be a man to have a business. Pernia Qureshi is the proud owner of one of the most popular e-commerce brand called Pernia Pop up which hosts a collection of over 500 Indian luxury labels. Bonus: She is a professional stylist who understands fashion professionally.
3. Sania Mirza
Let me go a bit down the lane and be a bit nostalgic. This woman has been inspiring throughout most of our lives. We were in school when we used to see her achievements of making India proud. Apart from that what else I love about her is her understanding of fashion and style.
4. Anusha Dandekar
Do you get the vibe of 'a sexy 21-year-old' whenever you see Anusha? We all do but she is a 37-year-old sexy woman. She dresses extremely well and it is so difficult to move eyes away from her when she is on the screen. At this age, having that sexy drooling body and killing with that fashion sense, she is goals.
5. Kalyani Chawla
Do you have Christian Dior on your bucket list? Well, let me tell you that she has been the brand ambassador and Vice President of Dior for 10 years in the Indian market. How impressive? Also, now she owns her fashion brand called Lulu and Sky and she is such a stunner. Beauty with sexy body and brains!
6 Priyanka Gill
For every writer, blogger and entrepreneur, this woman is highly inspiring. She is the founder and CEO of POPxo. She has been a writer with various high street fashion magazines and now owns the largest fashion and lifestyle platform for women. She is a yummy mummy of two gorgeous kids and we adore how nicely she balances her life with business, family, health and travel.
7. Aakriti Rana Gill
She is 26, owns a Range Rover, an Audi, is the top Indian blogger with around 500K followers on Insta and is married to a singer. All these at the age of just 26! What else do you need to get inspired? She is such a girl boss and keeps on moving further to make her life king size. Queens make their own empire, these days.
8. Kangana Ranaut
Women are vulnerable, true! But, women are strongest, hell true! Standing against everyone and yet making the country love you for your honesty is what sums Kangana's life. Fighting against wrong men, not bowing down to mockery, heading high always in fashion and killing with all her roles in the movies is what Kangana Ranaut all about. Give us more power, you.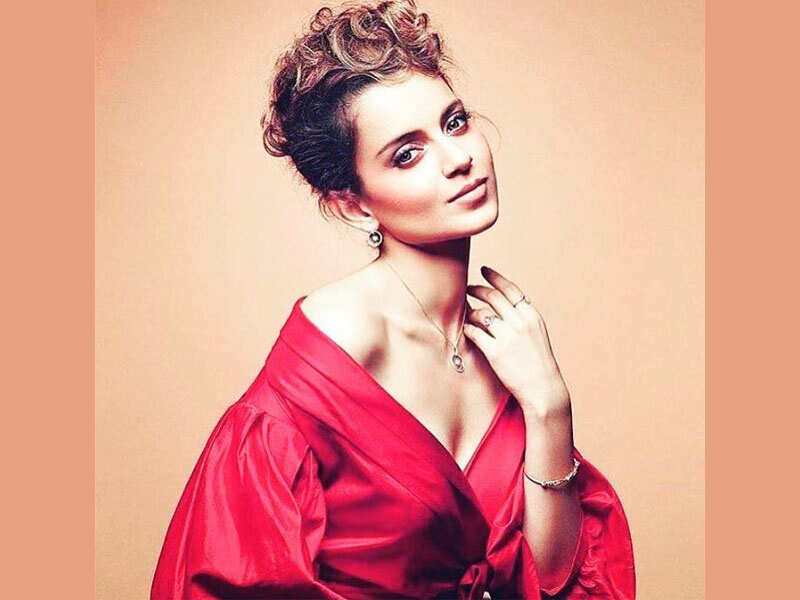 9. Manushi Chillar
TBH, none of us was sure that she would bring back the Miss World crown to the bay. But, she did her hard work and proved everyone wrong and won the title. How proud are we now of her. After all, women look prettier with their crown on.
10. Sri Devi
We all are heartbroken from the sudden sad demise of this legendary actress but we feel privileged to give homage to her in this little way. She was the first female superstar in the male-dominated film industry and charged more than the leading male actors, then. She is the one who came back on screen after 15 years and still gave blockbuster hits even in her second innings which is not so common. You were the Boss and we cannot agree any less.
This woman's day, we give more power to all these incredible and amazing women. Let us thank them enough to make the path easier for us. Breaking the patriarchy is what we pledge on this women's day.
Live Life Queen Like.