If you had a girlfriend that recently left you without a reason, maybe we can give you one! Here are 7 most possible reasons why you got dumped. We can't help you with all but with some, of course!
#1. 5 missed calls when your bae is shopping.
If you hear this statement you better run to your girlfriend because THAT dress is on sale and IF it's no longer there, guess what else will be missing? Your head probably…
#2. Forgetting important events.
If you did this, be ready for a month of bitter chills. "How could you forget baby? " , " You don't love me anymore" are going to be as mundane as Mondays.
#3. Not saying anything.
When your girlfriend   asks you how she looks while your favourite football team is playing, please pause the game (HELLO TATASKY!) and reply because if she is all decked up for a party and you don't compliment her, there is nothing that can save you.
#4. Saying it about another girl.
It's poor enough if you don't compliment her but complimenting another girl IN FRONT of her? Bring on your excuses while she hurls abuses.
#5. Saying the wrong thing.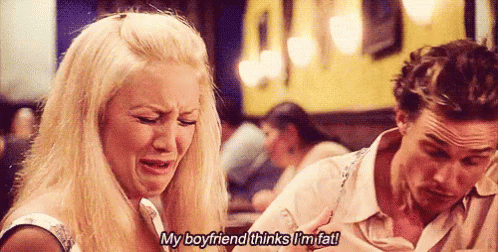 Brace yourselves for crocodile tears and presumptuous statements! After all, what is a more heinous crime than a pick-a-tick line on your girl?
#6. Not paying attention.
"Baby both of them look nice" "You said that about the last 12 dresses you know". Sound familiar? Sorry bro, but you just gotta learn the difference between lavender and violet (?!?!)
#7. Not dressing tastefully.
If you thought only her clothes are the issue, you are mistaken. " Why are you wearing this shirt?" is NOT what we want you to hear so put some thought and effort into how you dress!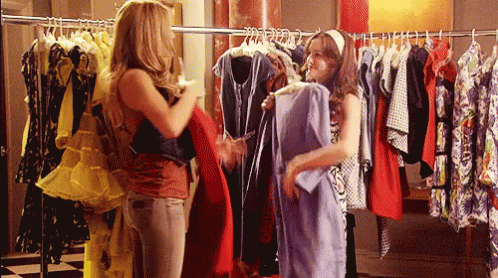 Now now now, I know all this may not be so much fun – you wanna chill with the boys and grab a beer right? Not a problem! Just tell your girl to download the StyleDotMe app where she can get instant fashion advice from a community of like-minded people as well as experts! That means more beer for you, and no confusion for her. Come! Let us introduce you to the joy of reaching a party on time because your dearest didn't have any fashion dilemmas.
Download the app here.