Time flies and so does the breeze of fashion every season. Where we have already welcomed the spring in style, beating the summer heat in a chic way is all that we want this year. From runways of Chanel to the blonds beauty trends on the stage, let's have a look at beauty trends 2018 and celebrate the S/S 2018 like never before!
 Slay This Spring/Summer Like Never Before!
1) Aqua Tint Game
This season is all about dolled up eyes. Have a look at how the model at Tadashi Shoji has used the turquoise eyeliner along the lower lashline for an extra kick of mermaid vibes.
2) Ombre Cherry Kiss
Perky colors this summer. Yes! Get ready to welcome all the pinks and reds this spring and summer. From raspberry shades to ombre cherry, these colors are going to be used a lot this season. Top brands like Chanel and Max Mara have already put a 'yes' stamp on these shades.
3) Emerald Kissed Eyes
Emerald eyes at Marni, Dreamy! This summer make your eyes look glam with the shade of emerald. No matter how you are dressing up yourself, this pop shade will bring all your attention to your eyes.
4) Jewel Love
Jewelry is love, then why don't we use it over the eyes? This summer, be more playful with eyes and jewel them up to make them shine like never before.
P.S. Keep your makeup minimal!
5) Less Is More
Less is indeed more! And, I know how Y'all will believe it even more after looking at this picture. Cut those locks short and beat the heat in style this summer.
P.S. Did you notice those cat eyes? <3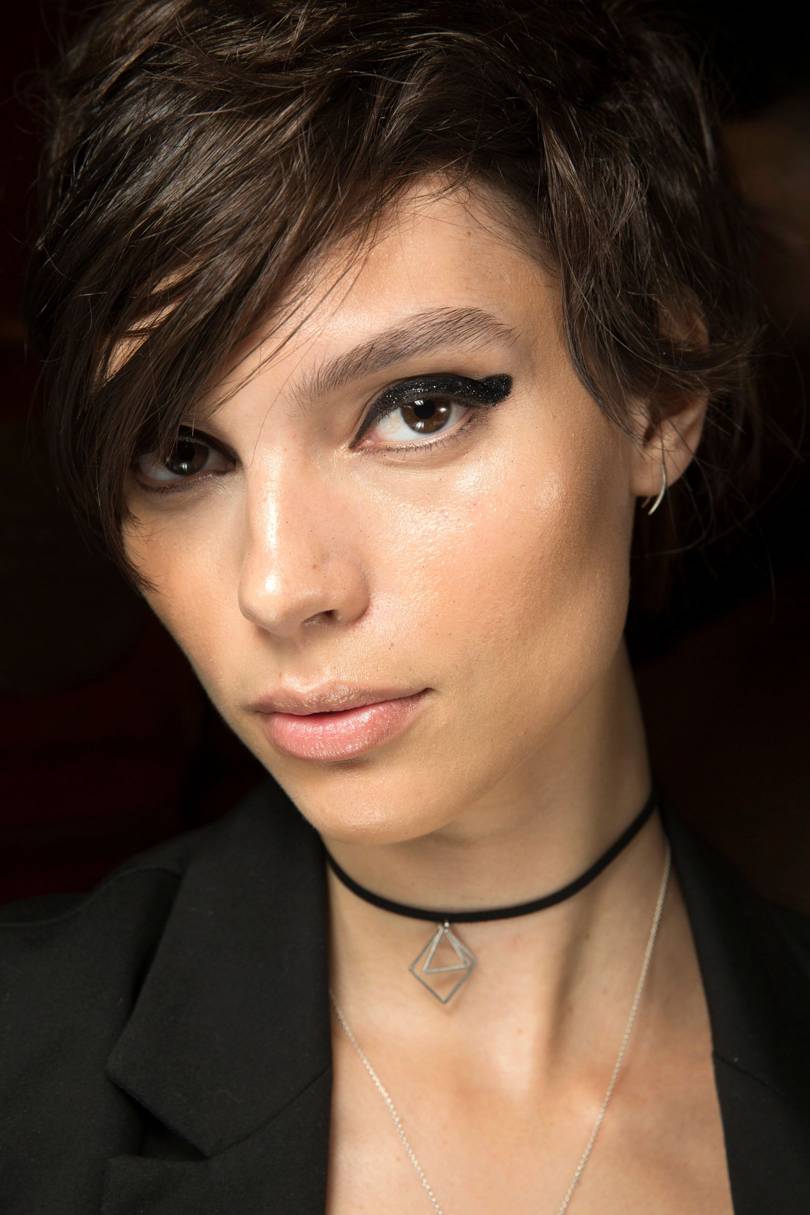 6) Hair clips are Back
Hairclips are back! Not only this, you can go for ponytails as well and relive the sixties style in a chic way.Brands like Dolce & Gabbana and Versace have showcased the heavily-embellished coveted hair accessories for s/s 2018.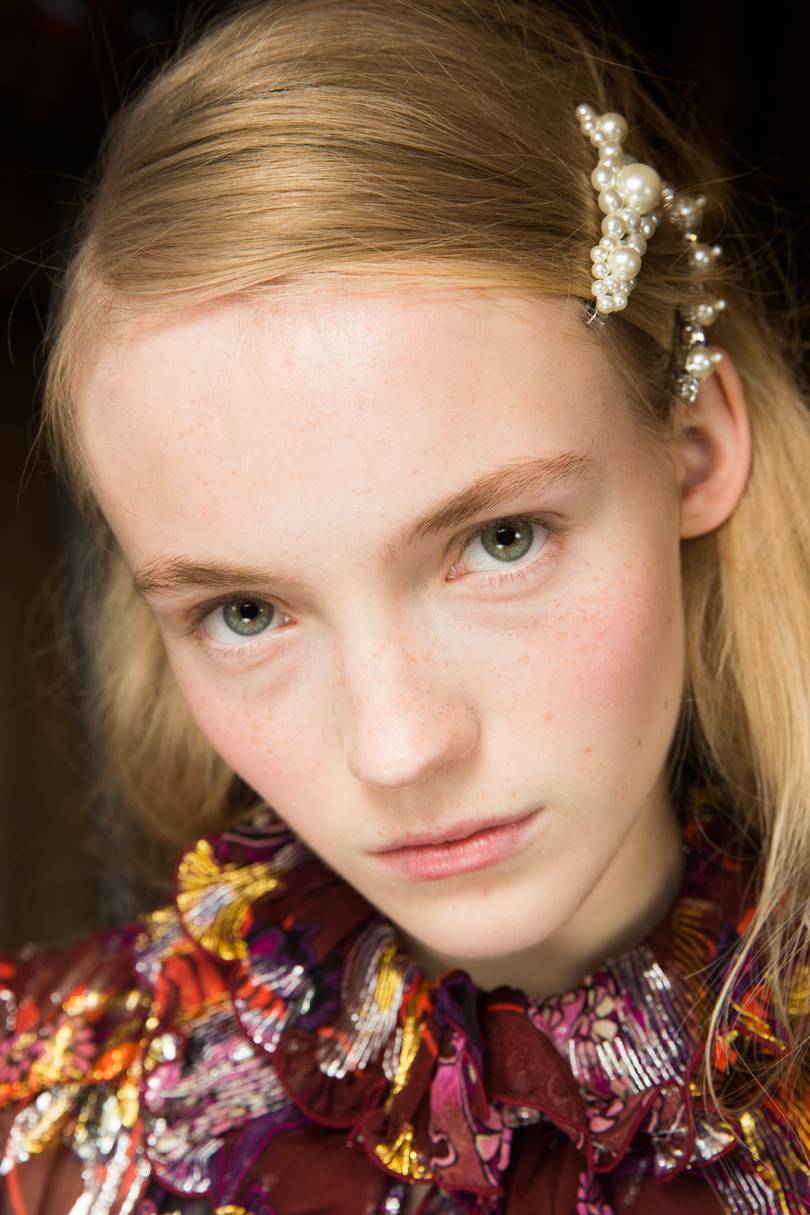 7) Holographic Eyes
Wondering how? Who isn't after all? This season keep crushing over these holographic perspex liner and let those eyes say it all. Keep the makeup minimal, 'cause those eyes are enough for any occasion.
Beauty trends 2018 are all set to make this spring/summer stylish than ever! Let us know which one captivated you the most by writing in the comment section below. Shoot NOW!